Higher together
We want our clients to get the best value from DataGalaxy. Our partners are pushing us higher, bringing better service to our end users or developing technological alliances.
Service Partners
Service Partners help customers on their journey and maximize their benefits with DataGalaxy.
Technology Partners
Technology Partners provide connectivity, data insights and value added services and functionalities.
SERVICE PARTNERS
Pragmatic data driven transformation is our common challenge
DataGalaxy's Service Partners provide skills, people, training and advisory to make sure that our customers maximize their benefits from the platform.
Data governance is not a product that you can buy off the shelf. From Anarchy to Data governance 2.0, our Service Partners can frame the governance roadmap to accelerate the value you get in implementing Data Galaxy.
We provide to our service partners with access to our trainings, field tested methodology, product sandbox and demo environments with associated assistance to build together successful data governance and transformation projects.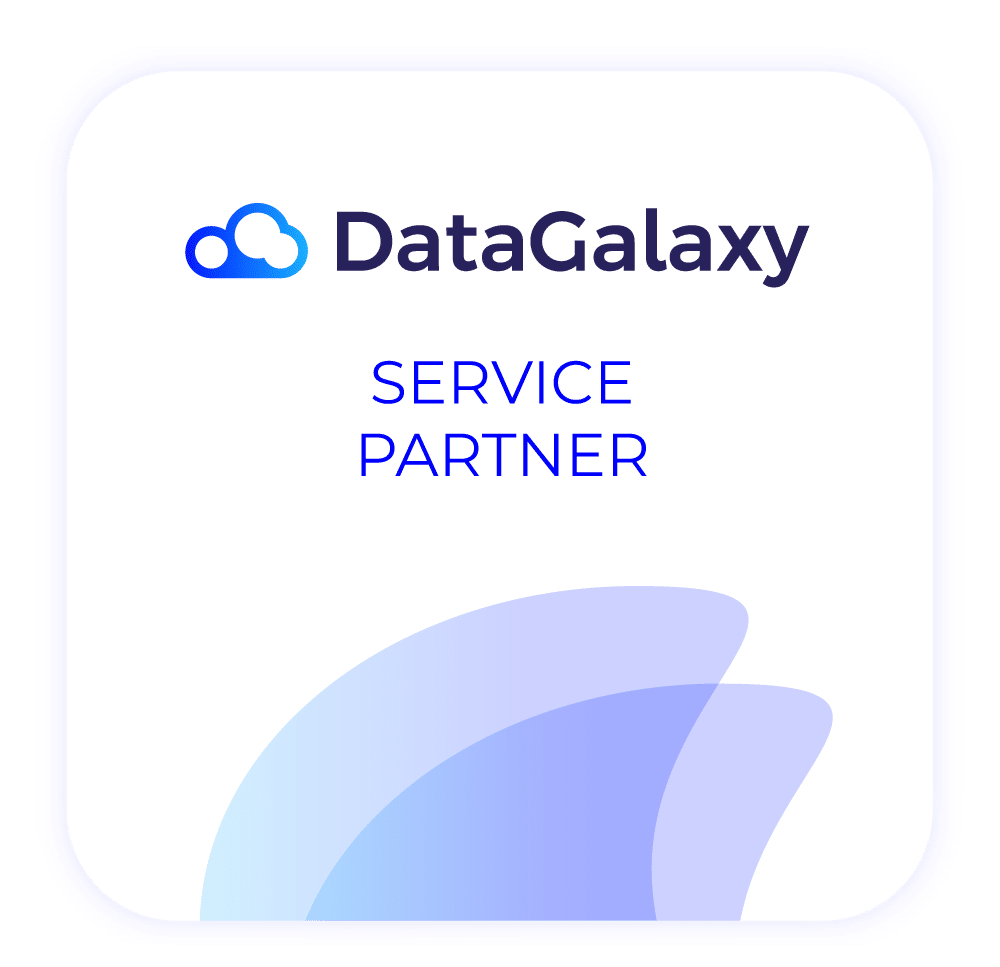 What Service Partners get from us
Extended Business Value
By teaming with a pure Data Governance player, your will help customers transforming their data into enterprise assets and open new markets.
Result Driven Methodology
Our partners get access to our field tested methodology, awarded by our customers on its ease of use and pragmatic approach, for framing the roadmap to data governance 2.0
Support & enablement
Partners have full access to our trainings, demo sandbox and associated materials.
They get prioritized access to our support and product teams
GTM Strategy
We build a joined go-to-market strategy with events, webinars, joint communication and provide access to our marketing resources and assets.
Our clients want the best.
Let's show them what a fruitful partnership really means.
Making Data Knowledge accessible for everyone requires great people and high-end technologies. You have one of these ? Don't wait, get in touch a let's imagine the great things we could do together.
Higher together!
TECHNOLOGY PARTNERS
Let's mix our technologies and make this a bigger thing
We are providing joined value proposition to democratize Data governance with our technology partners.
Plug & Play Data governance can be achieved thanks to our technology partners who extend our offerings by providing connectivity, data insights and value added services and functionalities.
We provide to our technology partners access to software license and dedicated demo environments with associated assistance to optimize their applications in interacting with Datagalaxy.
Together we are building joint value added proposition to the Data Governance market offering.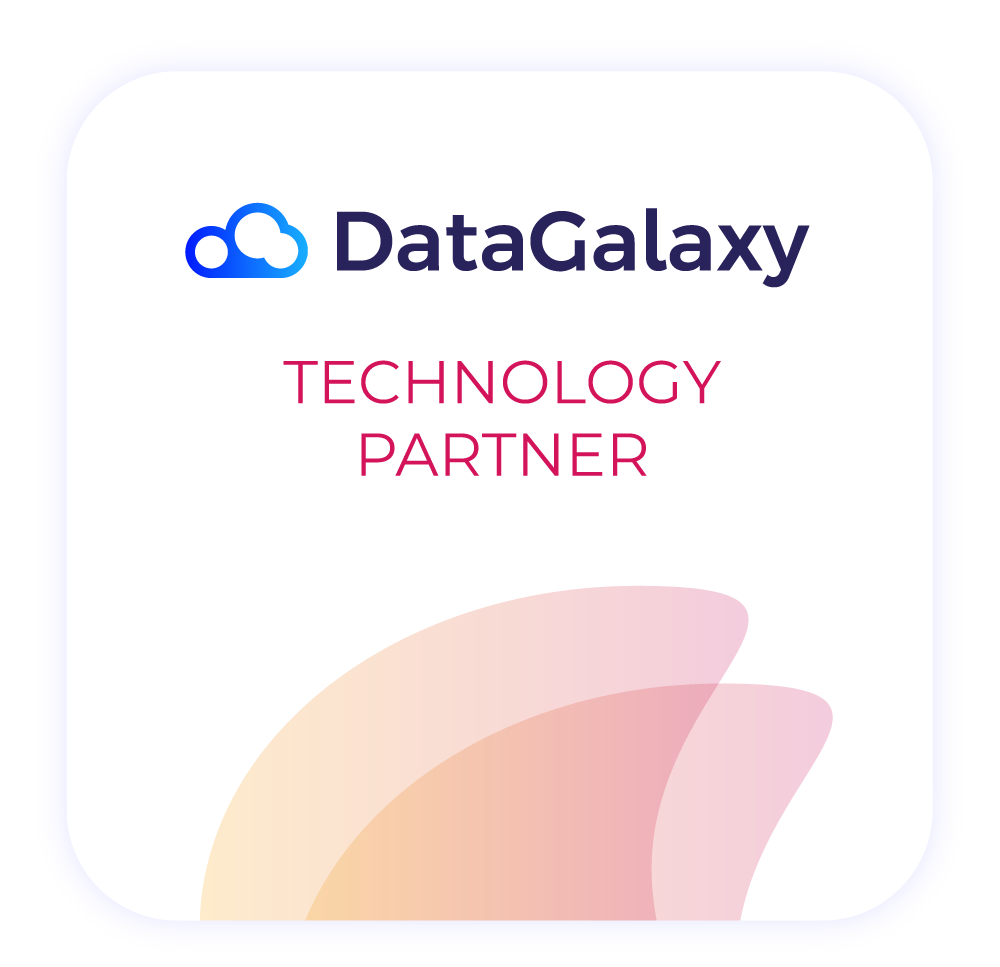 Why should we play together ?
Easy integration
Partners are given access to sandbox with demo samples for building, testing and integrating their software.
Higher value
We believe that we are stronger together and by focusing on our mutual strengths we are providing a more compelling way to build Data governance for our customers.
Full support
A dedicated Partner manager is assigned and we provide access to all our trainings, and technical resources to accelerate the building of the joined solution.
Joined strategy
We build a joined go-to-market strategy and provide access to our resources for a targeted marketing demand generation