DataGalaxy Browser Extension
Data Knowledge at your finger tip.
Now everyone who uses a browser is an active part of your data culture with the ability to find, contribute, and collaborate on data assets
Developing a Data Culture and Growing Organic Adoption
A data culture develops when users find useful, low-friction, ways to make their jobs easier. DataGalaxy uses a new, modern approach to cataloging using a rich browser extension experience that provides one-click access to authoritarian data assets and knowledge when and where people are getting work done.
The power

of DataGalaxy in
a simple extension
Search bar directly into your browser
Use full text search to find any object you need, from tables and reports to columns and indicators. Our search results are ranked by relevance, with "exact match" objects highlighted for quick access. Refine your search even further with our dynamic quick filters. These filters adjust to your search results, so you can zero in on the data you need faster than ever.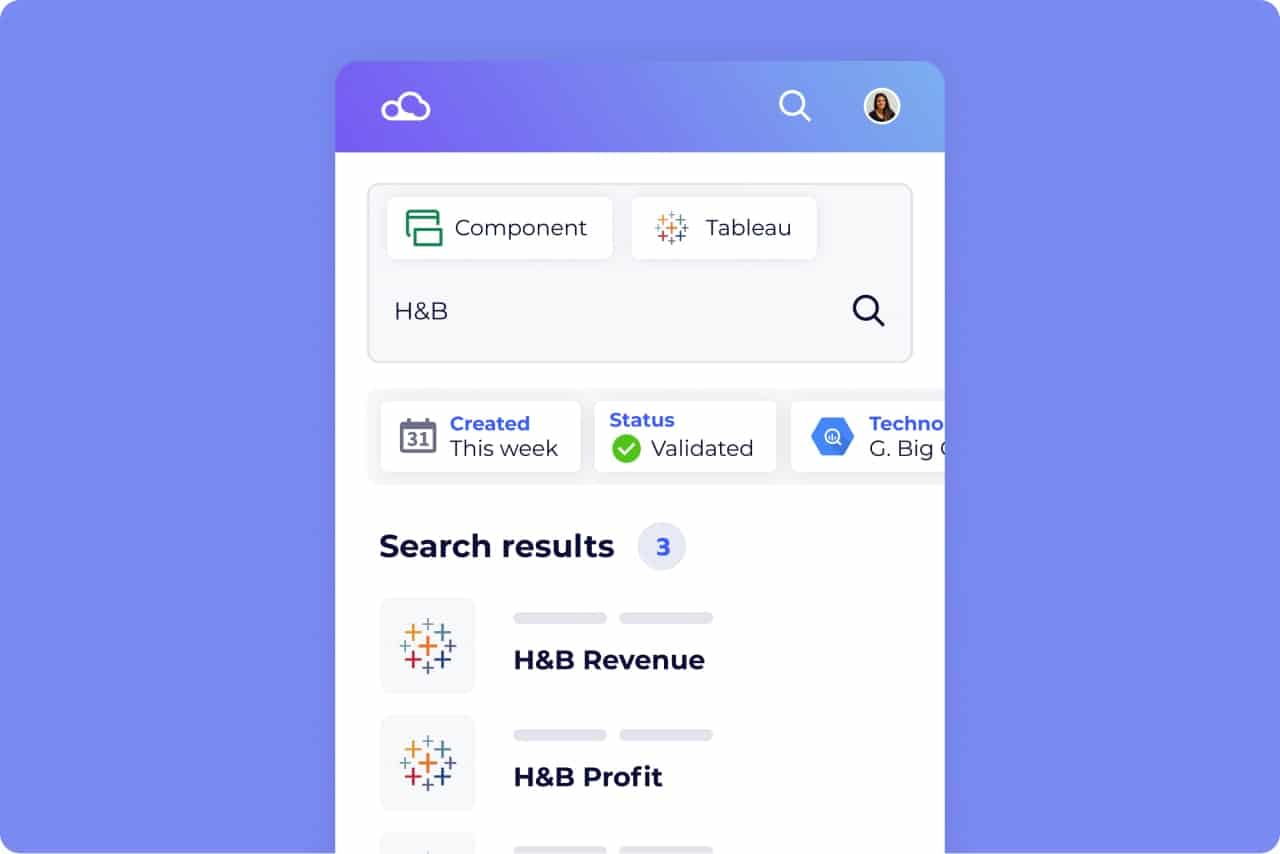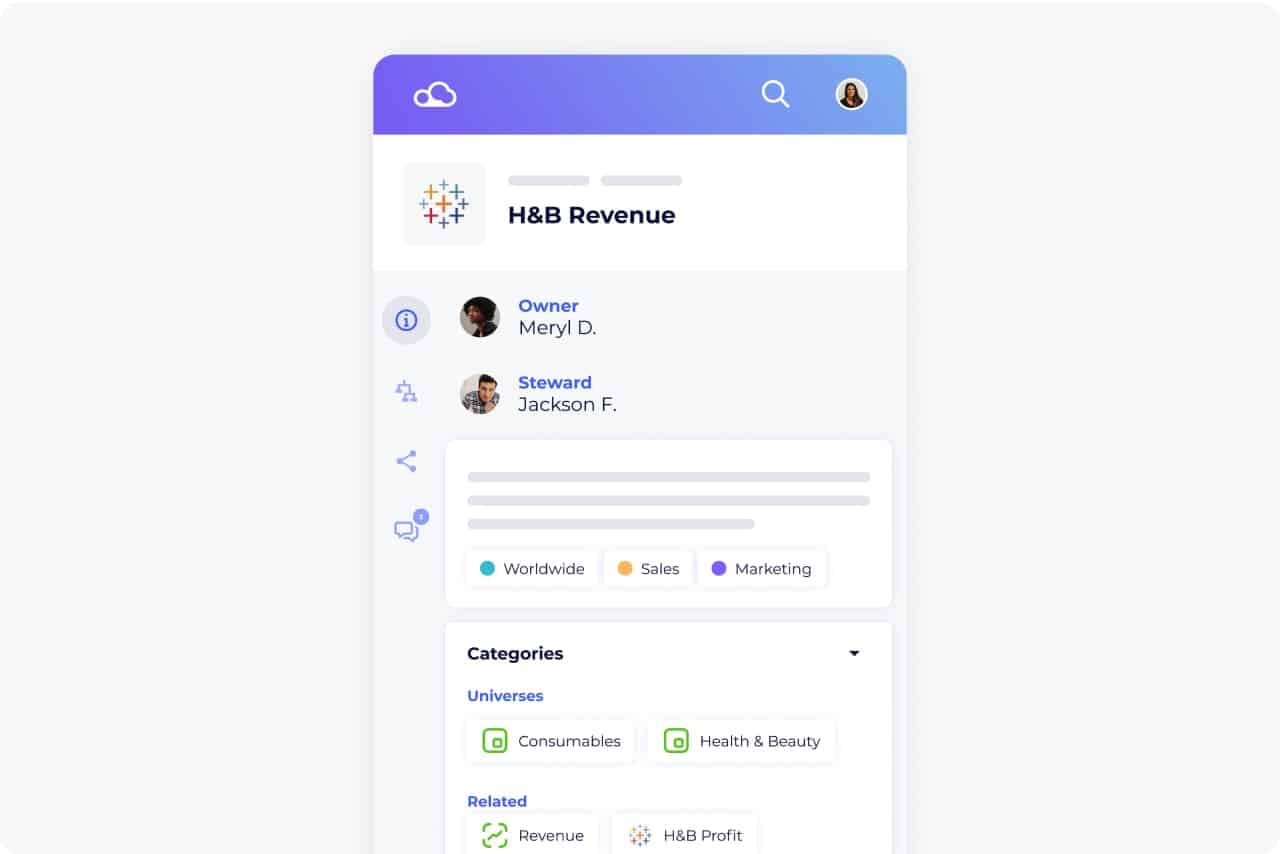 Active Data culture participation
Our browser extension doesn't just supply knowledge, it also gives users an easy way to capture their knowledge for the benefit of others.  Connecting to colleagues, tagging important assets, and capturing the description of something a user needs to remember is simple and helps them be more efficient in the future.
Social Interaction & Networking
Our comments section lets you share your thoughts and feedback with colleagues, so everyone stays in the loop. Collaborating with colleagues directly through our extension goes beyond just sharing thoughts. By leveraging this tool, you can increase productivity and achieve greater success as a team. Take your collaboration to the next level with our extension and see the results for yourself.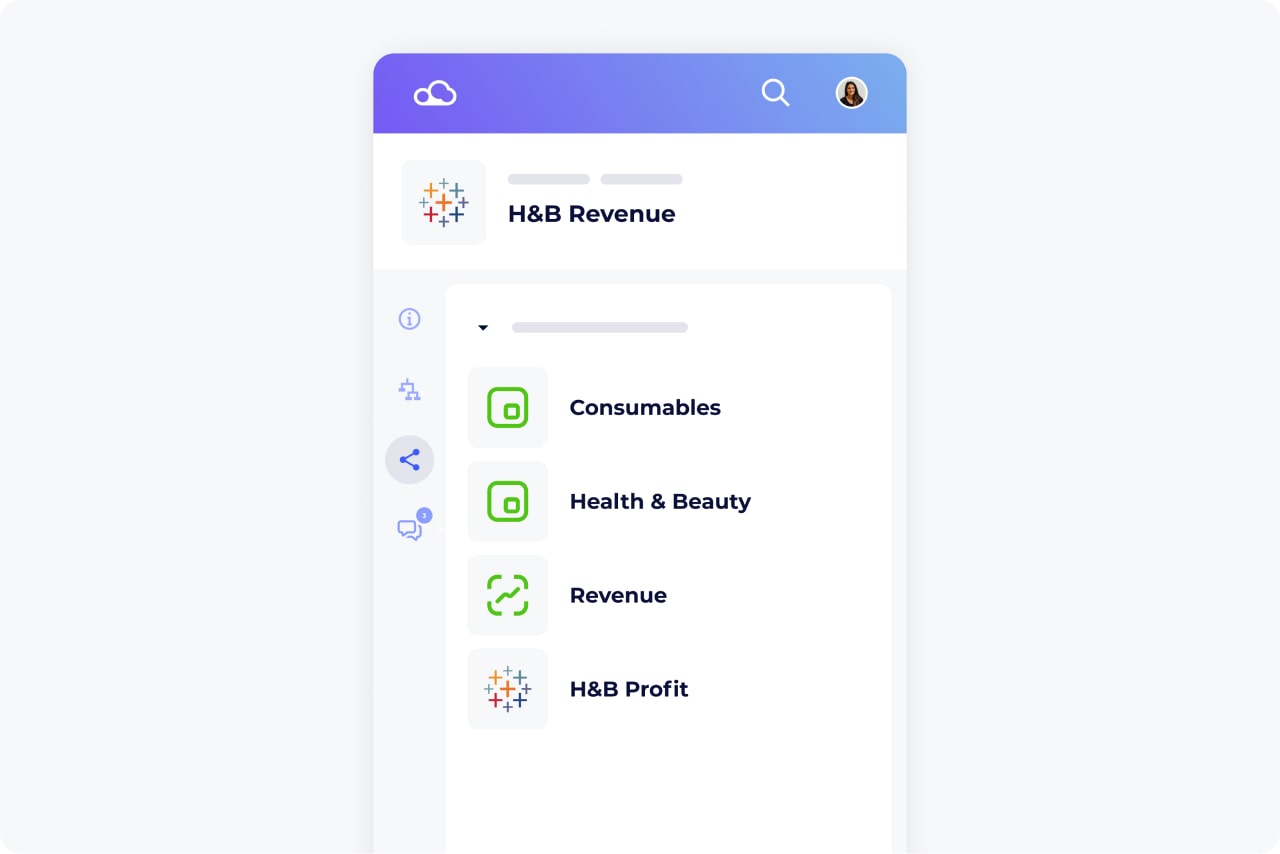 By using the "Linked objects" and "Descendants" tabs, you can view the context and hierarchy of your object, as well as access related objects with just one click. For instance, if you're viewing a report field, you can easily navigate to the corresponding column in the data dictionary or the indicator defined in the glossary that is associated with that field.
Search directly from a web page by highlighting the word

Users need to understand and trust the reports, dashboards, and spreadsheets.  What they can't afford to do is stop and go look it up somewhere.  They need the knowledge immediately at the point of use.  The DataGalaxy Browser Extension provides the ability to simply highlight text in any webpage and immediately pop open everything it knows.
Download

the extension here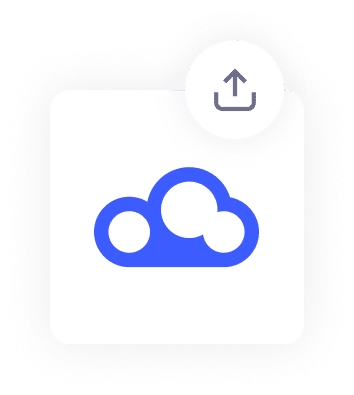 Search bar directly into your browser
Full view of your objects
Comments & Share with your teams
Explore your objects
Search directly from a web page by highlighting the word
Not yet a
DataGalaxy user?