Start in minutes, whatever your data stack: populate your data catalog through DataGalaxy's connectors and share valuable data knowledge immediately.
data stack integrations
Connect and synchronize your data stack
Wether your datastack is on the cloud or not, you'll find the right integration to scan your assets and start your catalog. Choose from more than 60 connectors for the top data storage, datalakes, ETL, BI and analytics tools…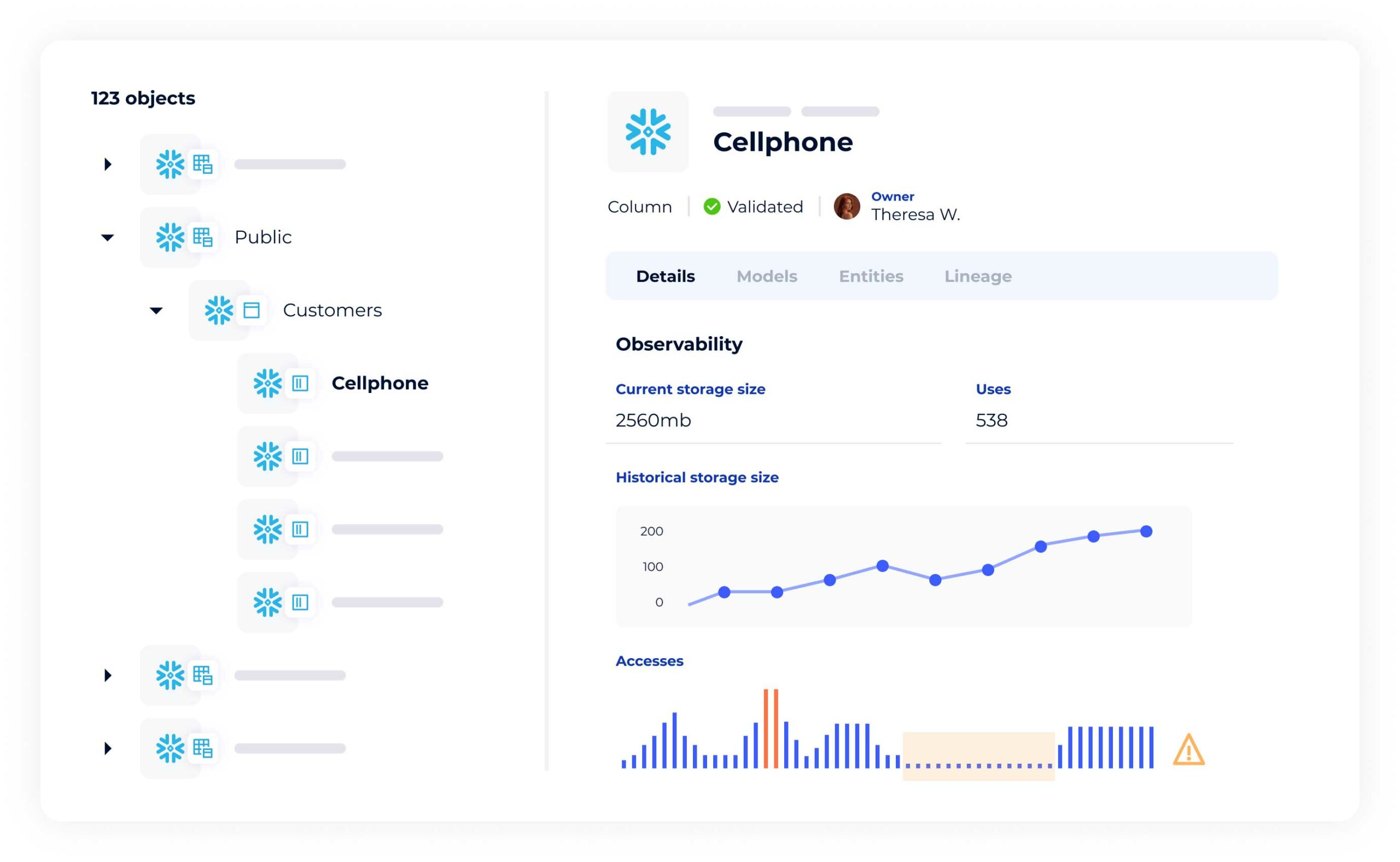 observability
Bring observability on your modern data stack with deep integrations
Your data stack's activity log is a mine to reduce cloud over-costs and govern accesses and permissions. But it is also an abundant source of information for usage scoring (how many people or services use this?), data reliability (is this table frequently refreshed?), and many other useful metrics.
Our observability modules will scan and distribute this knowledge into your data catalog so that all your teams can use your data with more awareness and efficiently.
Rest API
Develop your own integration with our fully documented API
Our Rest API is designed for teams of any size to build robust integrations and get more value out of DataGalaxy.
Manipulate and customize your data knowledge with unitary and bulk CRUD actions. Manage users and configurations with the Admin API.
It accepts and returns JSON-encoded data, and uses standard HTTP response codes, verbs and authentication with access tokens.
Start
scanning

your
data knowledge