our partner
We are convinced that digital and data are two essential levers
to guarantee the success of a sustainable growth strategy.
As a pioneer in this approach, we have been supporting organizations since 2002 in their transformation and performance optimization projects, using digital, new technologies and data in all its forms.
To learn more, visit their website: Equancy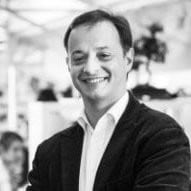 Implementing a data catalog is a key step in a successful data transformation by facilitating access to a growing set of users. Data Galaxy, is the essential player to take this step, combining rich functionality but also a user experience suitable for both technical and business profiles.
Didier Richaudeau
Partner in charge of Data Equancy activities
Together let's
go further!