DataGalaxy's Enterprise Usages
Identify and share your applications' landscape and dashboards in one click.

The journey your data takes across your organization's landscape can often be complex to manage. DataGalaxy's Usages catalog documents how data is exposed and used by the organization, including reports, dashboards, algorithms, apps, and more!
Understanding your data's usages helps your teams create a repository to discover, understand, and contextualize the origin of your datasets.
Uncover the main point of entry to access or analyze the impact of a change in your data uses over time and across various lineages.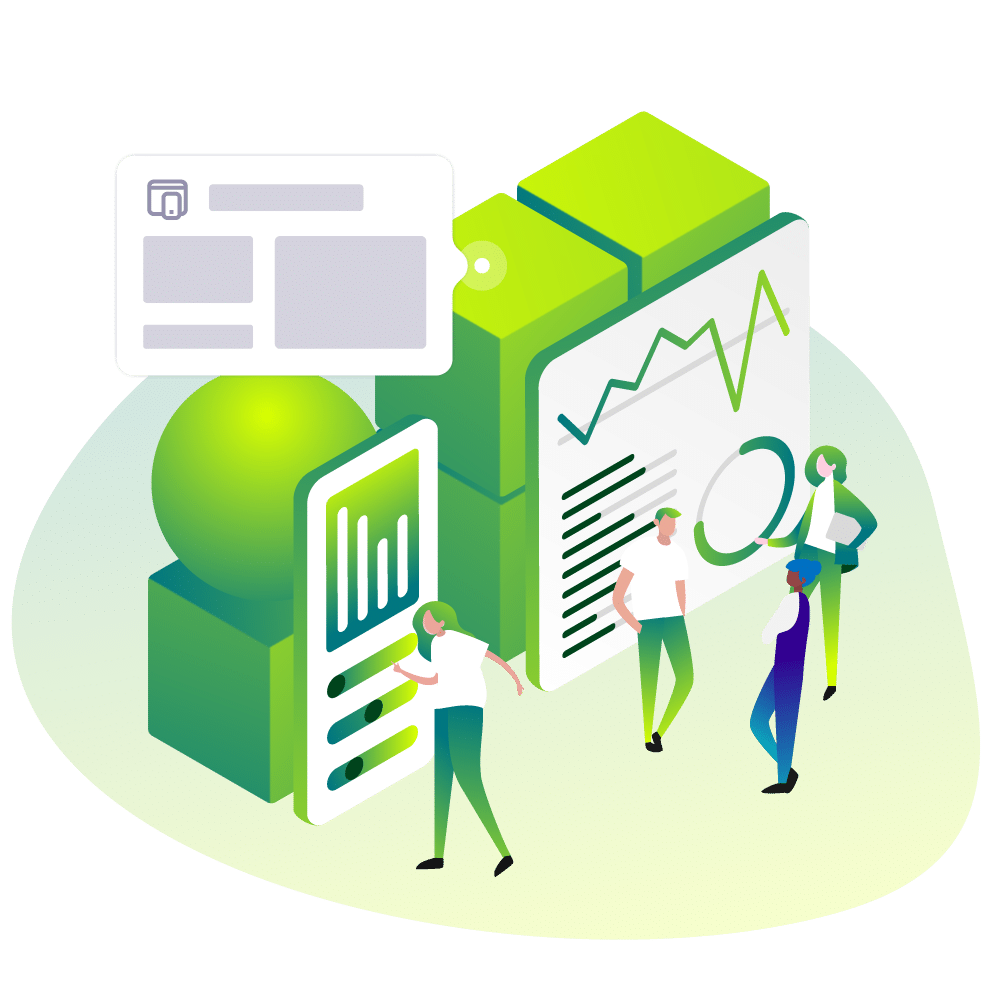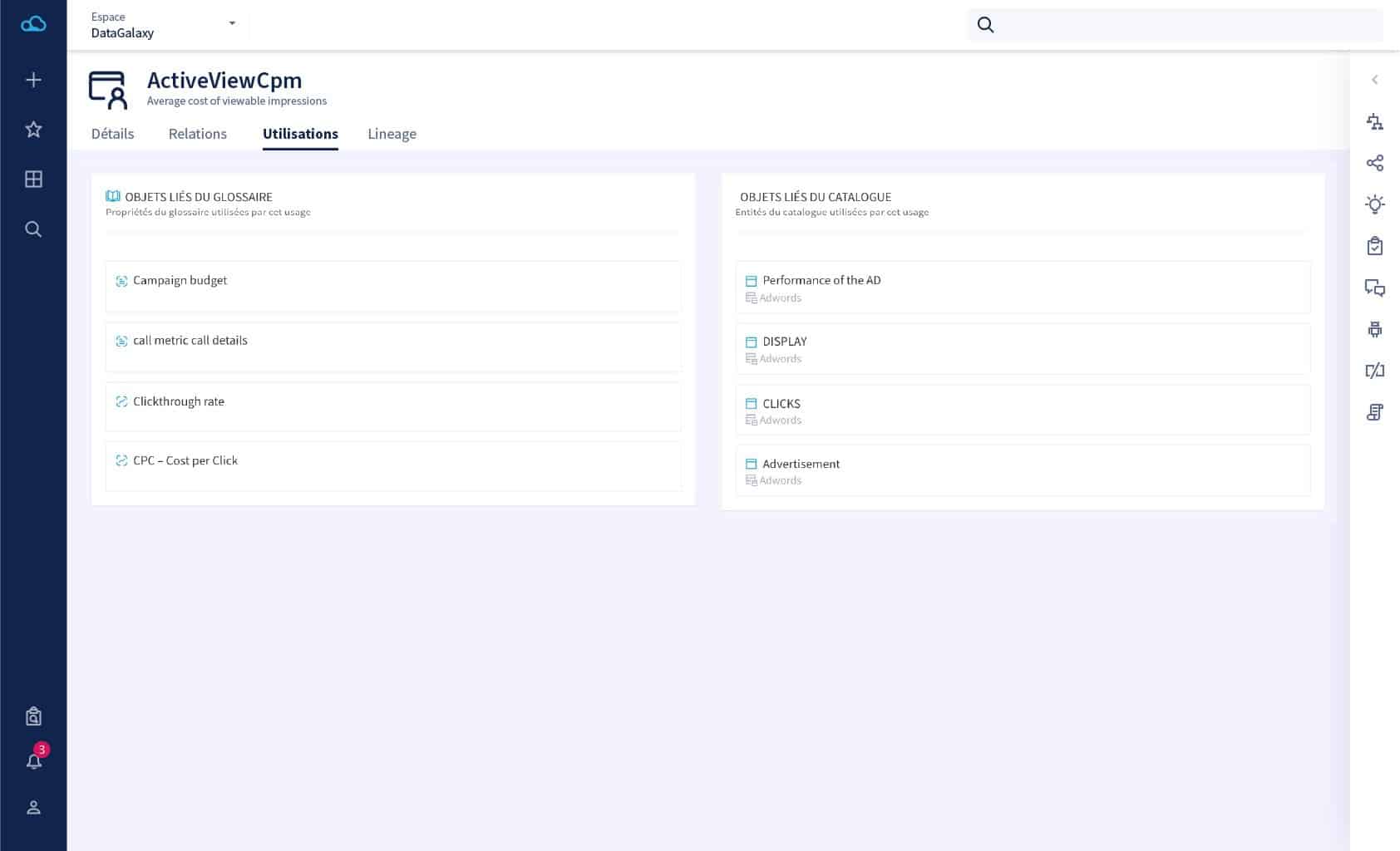 Map your organization's analytical framework
Help your teams find an access point to explore, discover and imagine new uses for the data they use every day! In an era of self-service data management, it's essential to give your teams the tools they need to make their uses known.
Whether searching through your data sources, processings, Business Glossary, or usages, DataGalaxy's Data Knowledge Catalog's dynamic search bar provides easy access to all your business' data knowledge at your fingertips.
Our intuitive suggestions, filters and facets, and natural language features make finding data easier than ever before (even with typos!)
Keep control & share your data knowledge
Control the impacts and changes in the use of your data.
The path of the data in your applications is complex, each evolution requires hours of analysis to trace the path of the data and its uses. Thanks to our platform's global vision and data analysis capabilities, DataGalaxy's Data Knowledge Catalog simplifies impact analysis and reinforces the reliability of your deliveries.
Our intuitive column-level insight tracking software shows a clear picture of your organization's entire metadata catalog and provides all the tools you need to quickly share insights and export key takeaways.
Analyze, understand, and visualize your data's entire life story and make plans for where it's going next with our secure, versatile Data Lineage capabilities.
Discover The Data Knowledge Catalog
The Data Knowledge Catalog
Easy access to you and your teams' entire data knowledge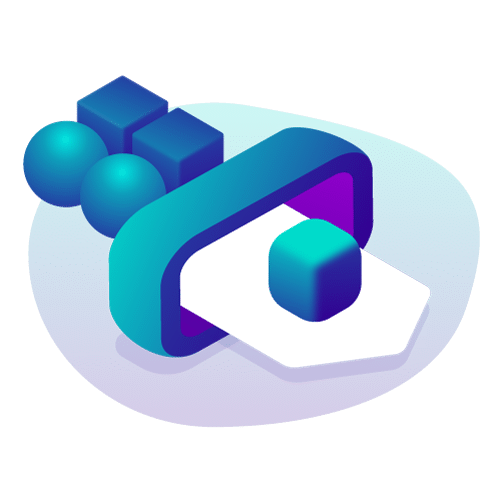 Processing Catalog
Control on how your data assets are transformed and used as an organizational asset
Business Glossary
Bridge the gap between business, IT, and technical teams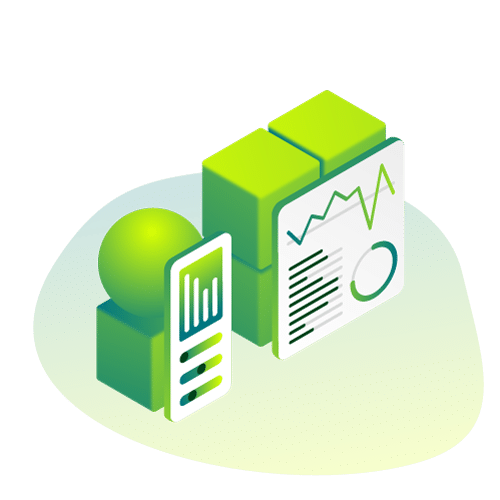 Data Lineage
In-depth visual analytics tracking, research, and visualization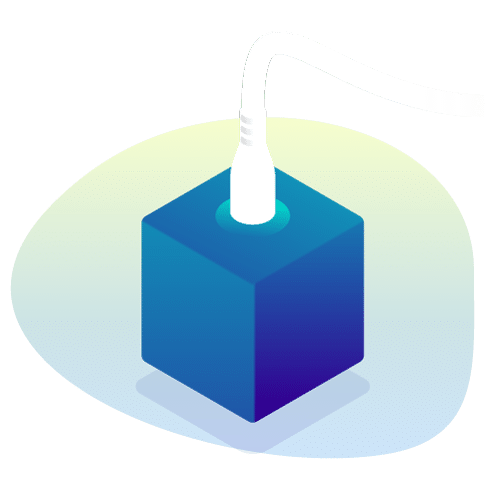 DataGalaxy Connectors
Our library of 70+ ready-to-go connectors to effortlessly identify and map your organizational data, processings, and usages