DNDi
Non-profit drug research and development organization DNDi uses DataGalaxy to organize and track clinical and personal data from across their network of global partners
customer overview
The Drugs for Neglected Diseases initiative (DNDi) is an international, non-profit research and development organization based in Geneva, Switzerland, with the aim of developing drugs for lesser known diseases and delivering treatment for patients unable to afford it otherwise.

Visit their website: dndi.org
Key Info
DNDi uses DataGalaxy to track data from clinical trial sites, labs, academic partners, and third-party partners.
DNDi wanted to make sure that the organization's overall data maturity and data literacy increased when they started their data governance strategy.
They can now safely share and exchange data through its entire lifecycle, respecting the various data privacy laws regarding clinical data and patient information.
Industry : Non-profit, pharmaceutical
Headquarters: Switzerland
Workforce: 400 employees
Financials: €63M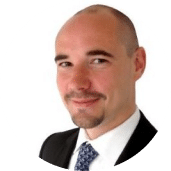 One part of the global governance of our data is to make sure we all rely on the same notions across the board. We use the Business Glossary extensively to make sure that different teams define the same indicators in the same way. As we are a large organization, this has been a key feature for us.
Pascal Carpentier
Head of Information Systems and Technology
Project context & strategic challenges
Data is everywhere at DNDi, and there are a lot of data security concerns as a result: They are at the epicenter of a network of partners who collaborate to conduct clinical trials, so they have a lot of data related to personal patient information.
This clinical data must be handled in compliance with several pharmaceutical and data privacy regulations like GDPR and HIPAA. Donors and the government organizations that support them also oblige DNDi to use this data with care and caution.
DNDi faced several strategic data management challenges that led them to turn to DataGalaxy's Data Knowledge Catalog:
Safely sharing and exchanging data through the entire lifecycle – From clinical trial sites to labs, academic partners, and third-party partners.
Mapping and tracking their key processes so the entire company could have access to the information and adhere to best practices.
Making sure the entire organization, including the discovery teams and healthcare providers, grew together in their data organization and literacy. DNDi also wanted to ensure all employees understand the high stakes of dealing with healthcare data management.
The need to understand and control where their data was and who had access to it.
The DNDi Data Knowledge Catalog
First, DNDi began connecting all their core business applications to DataGalaxy's Data Knowledge Catalog platform to collect as much information about their operations as possible.
Next, they began planning a strategy to maintain the information they collected and fully implement the data lineage functionality. Once this is complete, DNDi will be able to track the entire lifecycle of their data, from source to usage.
Why DNDi loves DataGalaxy
The user-friendly platform that was simple to identify and implement data governance use cases into the DataGalaxy Data Knowledge Catalog.
The availability of the support team, who are easy to get in touch with to discuss new developments or specific problems.
The User Voice program that ensures customer's ideas are heard and are used towards the continuous improvement of the Data Knowledge Catalog platform.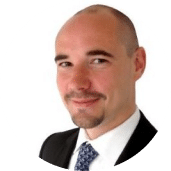 Pascal Carpentier
Head of Information Systems and Technology
"I really appreciate working with DataGalaxy because they really listen to what we have to say as a customer. The DataGalaxy support teams are always available to discuss new developments or specific problems we may have, and it's really great for an organization like DNDi to have this close relationship with a software platform."
The DNDi technology stack
Ready to start your own success story?