Malakoff Humanis
Malakoff Humanis chose DataGalaxy to replace its old data catalog tool to establish a common business language, ease complicated data searches, and meet increasing regulatory challenges
customer overview
Malakoff Humanis is a not-for-profit, parity-based, mutual social protection group. It is active in the fields of social protection for companies and individuals, and they cover on average 1 in 6 French citizens. Their teams represent more than 10,000 employees at 114 sites in France.
Visit their website: https://www.malakoffhumanis.com/
Key Info:
After two years of use, their previous data catalogue tool was no longer adapted to their needs and had reached its limits.
Malakoff Humanis chose DataGalaxy because they were looking for an ergonomic tool that could be used by data, IT, and business teams.
Today, they have managed to reference more than 1,000 pieces of data in their business dictionaries, with 300 users having adopted the tool.
Industry: Insurance
Headquarters: France
Workforce: 10,000 employees
Financials:  €6.4 billion in 2022
Project context & strategic challenges
Having pushed their data catalog tool to its limits, Malakoff Humanis was looking for a tool that would be ergonomic for all its business teams with an easy-to-use data lineage function. The initial problems with their old catalog were:
The search tool didn't work
The data catalog was too complex to use, which prevented adoption within the different teams
The functionalities were too basic for their use cases, such as easy searching for data and mapping the data in their data lake
They wanted to embark on an end-to-end data strategy, aligning sales and IT teams. So they were looking for a more user-friendly, easy-to-use tool for mapping the data in their data lake (AWS).
Their main objectives were:
To align the business with key data to quickly identify and use data sources to add high value to the company in general

Meet regulatory challenges with a data lineage tool to describe their data's paths and transformations

Master the link between data and its' uses to carry out impact studies for the entire company
DataGalaxy corresponds to their overall vision of collaboration between IT and business teams around data and offers a modern interface and collaborative tools that can be understood by business, IT, and data users. Malakoff Humanis loved DataGalaxy's:
Ability to add information easily and to automate the retrieval of voluminous information via API
Balance between cost and functionality tailored to their needs
Platform in SaaS mode, ideal for keeping the application up-to-date at all times
The Malakoff Humanis Data Knowledge Catalog
The company used an agile approach that involved their internal data, IT, and business teams to implement their Data Knowledge Catalog in several stages.
In the first phase :
Identification of key projects – Update of the data lake, the Solvency 2 process, and transversal governance
Definition of the priority functionalities to be implemented for each project
Integration of existing information, including glossaries and usages, with a reduced loading and input process
Once these initial steps had been completed, they became more autonomous and continued their approach to:
Completely connect the data and IT teams
Add high-value use cases, particularly for personal data and APIs
Structure data governance uses and processes
Involve their community every step of the way
Malakoff Humanis' teams continue to operate in an agile project mode, with an in-house team who have become experts using DataGalaxy. To encourage further adoption of the tool, they regularly promote DataGalaxy's features and use cases to their community of over 300 employees by sharing simple infographics and feedback on their DataGalaxy experience.
Why Malakoff Humanis loves DataGalaxy
The simple, intuitive tool for all team members
The active involvement in product development
The availability of DataGalaxy teams for support and advice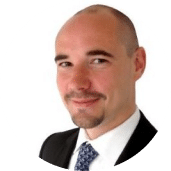 Isaac Look
Head Of Data Governance and Quality

"We've really enjoyed working with the DataGalaxy teams because they're available and they're experts not only in the tool but also in data governance. They're able to help us with our use cases and find solutions both inside and outside the platform."
The Malakoff Humanis' technology stack
Ready to start your own success story?