ARTE
ARTE uses DataGalaxy to centralize all their data flows, providing a clear view of consumer habits and sensitive data for management and sales teams
customer overview
ARTE is a Strasbourg, France-based European television channel founded in 1991. Originally founded as a partnership between France and Germany, ARTE promotes European culture through a variety of programs in French, German, English, Spanish, Italian, and Polish. The channel is broadcast in many European countries including France, Germany, Austria, Belgium, Switzerland, Spain, Italy, Poland, Sweden, Denmark, and Norway.
Visit their website: https://www.arte.tv/en/
Key Info:
With a data strategy aimed at improving audience knowledge, ARTE is faced with managing data from multiple sources
Implementing DataGalaxy enabled ARTE to involve management and business teams in their data management strategy, as the platform is very easy to use even for teams without technical expertise.
ARTE is now able to better understand the compliance of its data with regulations, notably the RGPD.
Industry: Audiovisual media production and distribution
Headquarters: France
Workforce: 3,500 employees
Financials: €167,376,622 turnover
DataGalaxy enables us to track changes to our data and ensure its quality and compliance with current regulations.
Georges Boutros
Data Project Manager
Project context & strategic challenges

ARTE's data management project's origins lie in a data strategy designed to better understand their audience and their viewing habits. ARTE decided to set up a data lake to bring together data from all these sources, to pool projects and have one common dataset.
ARTE was faced with a problem linked to their large number of data sources from:
Their Oracle ERP
Cookies, pixels, and tags tracking user behavior on social networks
Audience data sources, including Médiamétrie and GfK
Because all these datasets were previously stored separately, there was little to no coherence among them. To fix this, ARTE was looking for a tool that would give them a clear view of their entire data library, enabling them to:
Collect and manage data efficiently and securely to ensure its quality
Identify the most relevant data to collect
Better understand customer and user expectations, helping them personalize user experience and develop adapted products
Optimize costs and operational processes
Ensure compliance with data protection regulations
The ARTE Data Knowledge Catalog
ARTE chose DataGalaxy to manage the movement and standardization of all their data sources for four main reasons:
DataGalaxy's indispensable collaboration features that enable business teams to work together on data
DataGalaxy's ability to store and process structured and unstructured data from different sources
DataGalaxy's functionalities for identifying sensitive data and tracking the history of data modifications and access
DataGalaxy's ability to visualize data paths, create customized dashboards, and perform predictive analysis
Before implementing DataGalaxy, ARTE established specific objectives to guide the data migration process and ensure that the solution's implementation met the company's needs.
ARTE began their data implementation process by retrieving data from various sources, such as DataGalaxy's connection to their Oracle database, various APIs, and their various company websites. In the end, all of ARTE's data was automatically retrieved and centralized on the DataGalaxy Data Knowledge Catalog platform.
Once these connections were in place, ARTE was able to start organizing their metadata using the Business Glossary and began familiarizing their management and business teams with the tool.
Why ARTE loves DataGalaxy

The intuitive, easy-to-use platform, created for teams of all backgrounds, even those with no data expertise.
Connectors that retrieve metadata automatically, and integrations to export data to other analysis and communication tools.
Advanced security features to ensure that personal and sensitive data is stored and used securely.
The help provided by DataGalaxy's support teams, with proactive maintenance, attention to customer needs, and availability to help users and answer technical questions.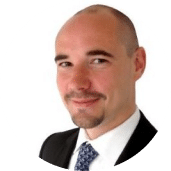 Georges Boutros
Data Project Manager
"Beyond the ease-of-use and functionality of the DataGalaxy platform, the support and proximity of the DataGalaxy teams allowed us to go even further in our data management journey."
Azure Data Lake Storage Gen2
Ready to start your own success story?