Join our live bi-monthly demo
Get an introduction of the DataGalaxy platform, hosted by one of our experts. Discover how DataGalaxy revolutionizes the data landscape, making it accessible to every individual within your organization, and unleashes the full potential of data and AI.
Agenda
✓

User Experience: Achieve an unprecedented level of business and IT collaboration.

✓

Artificial Intelligence: Witness the transformation of your data governance process with AI-driven advancements.

✓

Data Lineage: See how we automate the creation of data lineage from integration tools like DBT, Databricks, SSIS, and more.

✓

Tableau for Metadata: Explore our industry-first data knowledge studio, redefining how you visualize metadata.

✓

Data Discovery: Learn how to create a data catalog in a single day, scanning all your data sources to establish a single version of the truth.
Join the leading brands already using DataGalaxy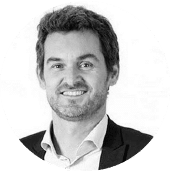 Thanks to DataGalaxy, we can finally track data end-to-end and identify data ownership. DataGalaxy's Data Knowledge Catalog has provided so many benefits for our organization, including a fully-documented functional and technical use case, a thorough algorithm library, and a clear identification of ownership between IT, business, data, and BI teams.
Emmanuel Dubois
Swiss Life Chief Data Officer