We can finally track data end to end with DataGalaxy and identify Ownership.
We realized many benefits for the organization such as a use case fully documented (functionally and technically), the build of a algorithm library, a clear identification of ownership (IT, Business, Data scientist, BI) and strong foundations for 2022 use cases.
Emmanuel Dubois . Chief Data Officer
SwissLife France
our clients
The power of DataGalaxy's Data Catalog has enabled better data governance at FLOA
Bouygues Telecom uses DataGalaxy to facilitate the centralization of customer data knowledge in order to maximize its value
My Money Bank, a major player in the French banking world, has used DataGalaxy to re-engineer its data management processes and reclaim its data assets
Insurance leader Swisslife uses DataGalaxy to boost new IA uses and facilitate data democratization
Global leader of lifting equipment has chosen DataGalaxy to centralize data knowledge
The associative insurance Alptis is closing the communication gap between business and IT using Datagalaxy
Manitou Group, worldwide reference in handling, access platforms, and earthmoving, deployed DataGalaxy to use the data as an real asset of the company
Explore, a B2B database and intelligence company, pilots data flows and their life cycle with DataGalaxy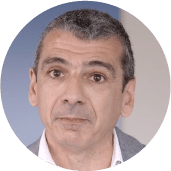 The results observed can be illustrated by the fact that complex questions on data are answered more quickly and that there is more and more appetite from the business, which is now asking to complete the data catalog. If we understand data better, we consume it faster.
Eric Albertelli
Entreprise data leader
Ready to start your
own success story?