Chrome & Edge
Browser Extensions
Data governance at your fingertips
DataGalaxy's Google Chrome and Microsoft Edge browser extensions help manage your organization's metadata without ever leaving the comfort of your navigator.
Using our platform's same dynamic Search & Discovery capabilities, DataGalaxy's Chrome and Edge browser extensions provide easy access to the information you need faster than ever before.
"DataGalaxy in one word? Usability. It's an easy-to-use solution for each and every collaborator in the company, from the most novice to the most expert collaborator. DataGalaxy's platform allows all our users o fully understand, control, and share their data assets."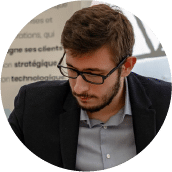 Antoine Toraille
Data Governance Project Manager
Data Assets: One click away
Developing a data culture and growing organic adoption
Organizational data culture develops and blossoms when users find useful, low-friction, ways to make their jobs easier. DataGalaxy's modern approach to data cataloging utilizes robust Google Chrome and Microsoft Edge browser extensions that provide one-click access to data assets and knowledge-sharing when and where people are natively working: Your browsers!
Discover the benefits and download the extensions below to get started importing your information more easily than ever before.
Browser Extensions with
DataGalaxy power
Search directly in your browser
Use full text search to find any object you need, from tables and reports to columns and indicators.
Our search results are ranked by relevance, with "exact match" objects highlighted for quick access. Refine your search even further with our dynamic quick filters that adjust to your search results so you can zero-in on the data you need faster than ever.
Foster a strong data culture
Our browser extension doesn't just supply knowledge – It also gives users an easy way to capture knowledge and share it with their team members. Connecting to colleagues, tagging important assets, and adding rich descriptions help users become more data-driven than ever before.
Social interaction & networking
Our intuitive comments section lets you share your thoughts and feedback with colleagues so everyone stays in the loop.
Collaborating with colleagues directly through our browser extensions can help increase productivity and achieve greater success as a team. Take your collaboration to the next level with our extension and see the results for yourself!
Explore your objects
By using the "Linked objects" and "Descendants" tabs shows users the context and hierarchy of their objects and discover related objects with just one click.
Let's say you're viewing a report field: You can easily navigate to the corresponding column in the data dictionary or the indicator defined in the glossary as associated with that field.
Directly search from a web page
DataGalaxy's Google Chrome and Microsoft Edge browser extensions help users get organized. Our tool provides the ability to simply highlight text in any webpage to immediately share it to The Data Catalog 360° platform to open everything it knows related to the text.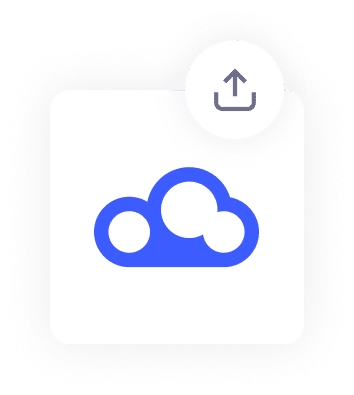 Key Features of the DataGalaxy Browser Extensions

Search bar directly into your browser
Full view of your objects
Comment & share with your team members
Explore your objects
Search & import information directly from a web page
Find your data in under 3 seconds with DataGalaxy! Request a demo and achieve organizational data governance with our powerful Data Catalog 360°
"DataGalaxy's data catalog has provided so many benefits for our organization, including a fully-documented functional and technical use case, a thorough algorithm library, and a clear identification of ownership between IT, BI, business, and data teams."
Emmanuel Dubois
CDO
Join the 130+ leading brands already using DataGalaxy
Join the ranks of 110+ leading
brands using DataGalaxy