The decades-old waterfall approach to data governance no longer meets the requirements of our dynamic, fast-changing world. Discover how DataGalaxy disrupts the old model with an agile approach to support community-driven processes and enhance data literacy for all.
Facing modern challenges
During the 2020 virtual IT Symposium/Xpo, Brian Burke, Research Vice President at Gartner, asserted that "the unprecedented socioeconomic challenges of 2020 demand the organizational plasticity to transform and compose the future". In other words: agility ensures business resilience.
We have to face it: The rigid top-down model —aka the waterfall— no longer meets the needs of our era, a time when things are continuously shifting and being reinvented. Big data is now the norm, but it's our approaches to data management that will make or break our governance program.
What we need to do is inject more agility into our governance processes for enhanced collaboration.
Why focusing on agility?
Data governance is not an exact science —and perhaps will never be. Companies and business processes are continuously evolving to meet changing requirements, changing needs and the changing times. Each organization is unique and needs to find out what works for them in their particular sector of activity. There is no one-size fits all solution.
Yet, there lies the root of the problem. The traditional model creates a single solution that is meant to be applied everywhere and to everyone. It does not take into consideration the collaborative aspect of processes. In this model, a group of business leaders decide on the specifications of the project —for example, what data needs to be catalogued and by whom— and then operational teams are expected to just simply execute orders.
However, this approach has many limitations. First off, the specifications are rarely reviewed once the project has been launched. Second, more often than not, they do not correspond to field reality. The result is that operational teams do not understand the approach or its value and nothing gets done. At best a catalog is created, but it is never used and quickly becomes obsolete.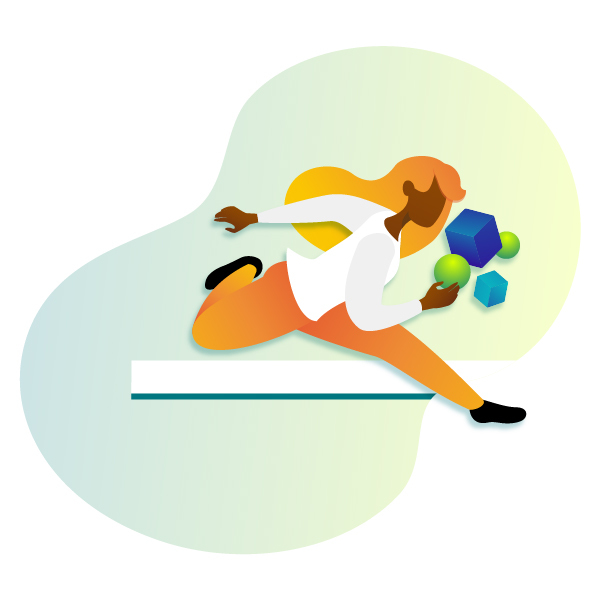 What does agility look like when applied to data governance and mapping?
Agile data governance means being able to iteratively capture knowledge from your data assets. With so much data entering organizations and being mapped, our customers are well aware of how difficult it is to navigate through it all and extract real value. What they are looking for is a compass, but what they really need is a more functional vision of their data: What can you do with mapped data? How much does this data cost?
Yet governing data all at once with a single overarching vision is too complex, inefficient, and quite frankly, intimidating. We recommend a use case-driven approach in which you identify subproblems your company needs to work on. For example, you take a small and precise data set from let's say HR, and you then test your approach from end to end. This is how you can find out what works and what doesn't for different criteria you have established such as communication, organization, etc.
Once the approach has proved itself successful for one use case, you can then more easily bring more people and more areas on board.
What does DataGalaxy have to offer?
Here at DataGalaxy, we assist our clients in defining and prioritizing use cases, so together we can create a data catalog that they can easily and effectively use.
We offer starter packs to help you apply our agile data governance solution to your unique context. You will understand its added value and where you need to go. Included is personalized assistance from a data evangelist and a consultant who, on a weekly basis, will track progress and discuss options with you.
Once the trial period is up, you can opt to contract a longer-term solution or opt out. The choice is up to you. Additionally, you can also choose from an array of consulting services to round out the contract according to your specific needs.
Agility in action at DataGalaxy
At DataGalaxy, we practice what we preach. Agility lies at the core of our development strategy for our DataCatalog 360°.
By closely working with our clients, we are continuously discovering what they need. We then translate these needs into new features that are integrated into our platform.
The result: Agility in action brings ongoing added value for our clients!
Disruptive times call for disruptive measures, and resilience is key. For this we need to ensure that collaboration can thrive. Replacing your outdated waterfall model with an agile solution will give you an end-to-end view of your data lifecycle and the flexibility you need to create real, tangible results.
Curious for more? Discover our DataCatalog 360º.