We are excited to announce the launch of our new homepage, designed to help you collaborate and discover with ease. Our new homepage offers a range of exciting features and benefits that make it easier than ever to share information and uncover new insights.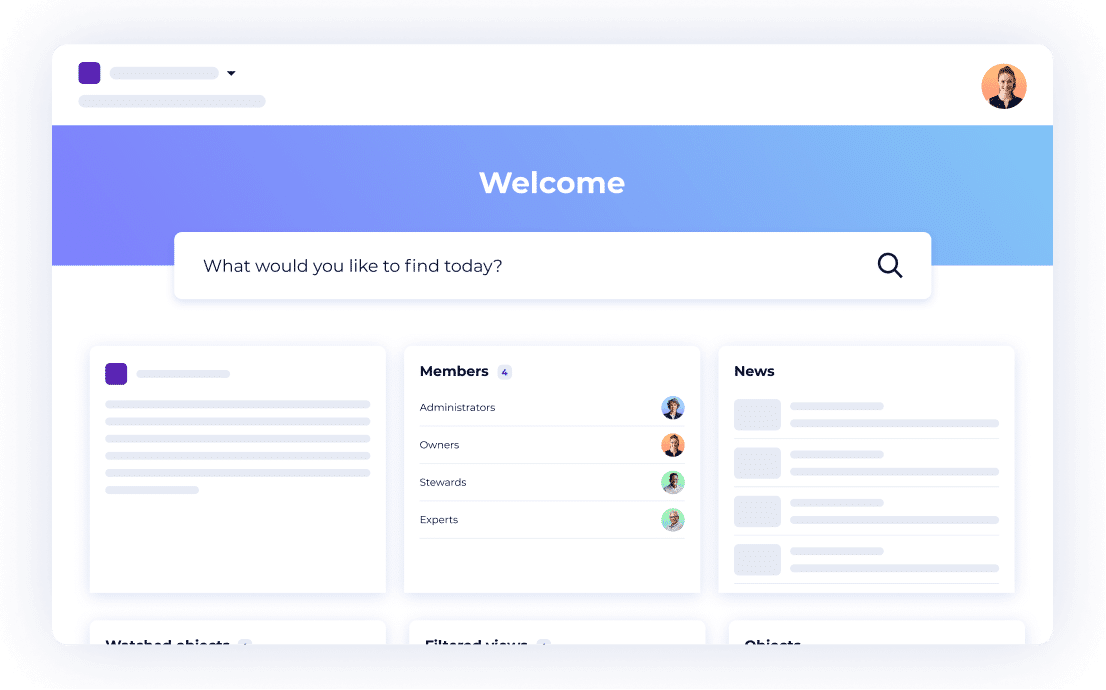 "Our new homepage is designed with the user in mind, offering customizable widgets and advanced search options that make collaboration and data discovery more efficient."
– Julie Vialet, Product Manager at DataGalaxy.
Added Value for the User
With our new homepage, you can quickly and easily navigate your workspace and collaborate with other members to share information and ideas. The intuitive interface and streamlined design make it easy to communicate with your team members and work together to uncover new insights and opportunities. Our customizable widgets allow you to highlight the information that matters most to you, making it easier to share and discover new ideas with your team. What's more, our new homepage is designed to be user-centric, meaning that it is tailored to the needs and preferences of our users. We understand that collaboration and information sharing are essential to success in today's fast-paced business environment, and that's why we have created a solution that is highly customizable to suit your specific needs.
Features
Our advanced search and filtering options are designed to make data discovery more efficient. With these options, you can quickly narrow down your results and find the information you need to make informed decisions.
We're excited to offer our users these new features and look forward to continuing to enhance our platform in the future.
Learn more: Book a Demo
Julie Viallet
Product Manager
DataGalaxy