Unleash the true potential of your data with the all-new DataBricks Connector for DataGalaxy. Designed with simplicity and seamless integration in mind, our cutting-edge solution empowers your business to leverage the power of DataBricks and DataGalaxy like never before!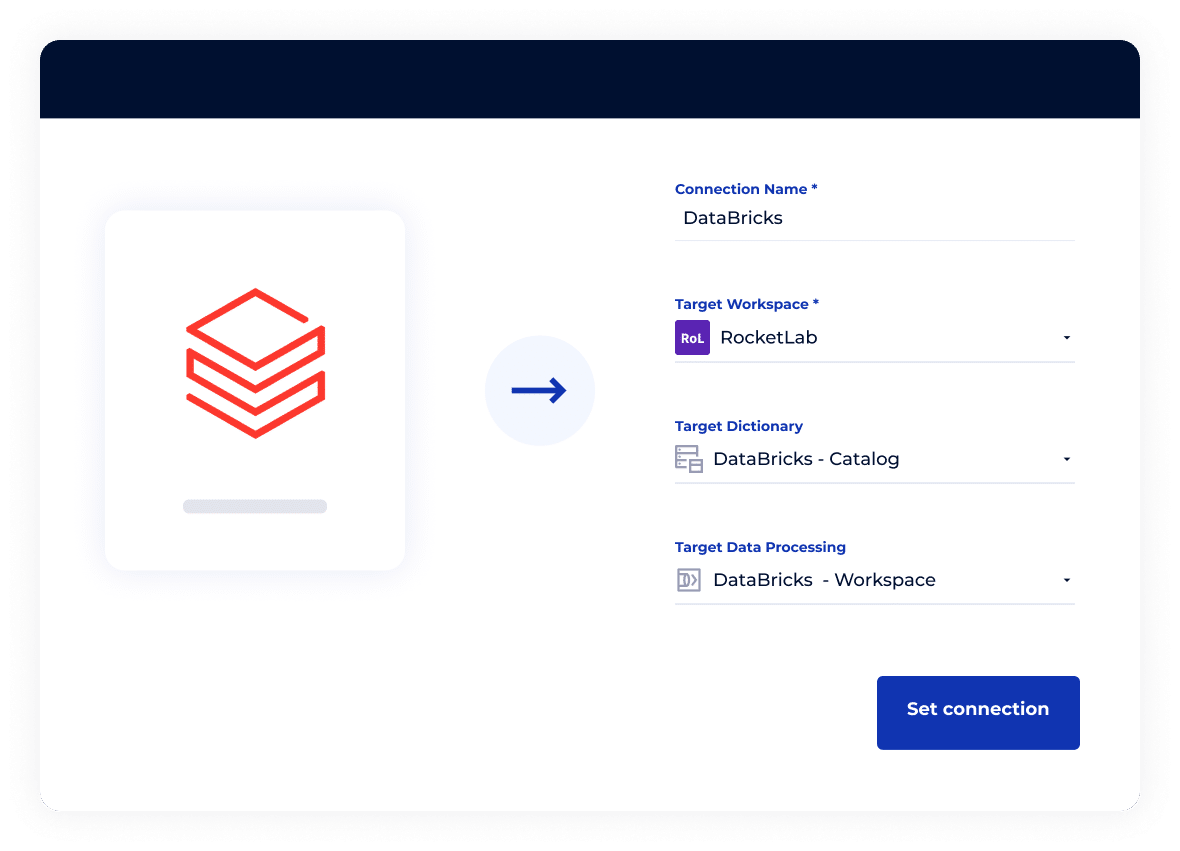 How the DataBricks Connector for DataGalaxy Helps Your Business:
Full picture of your Databricks workspaces : Expose all your catalogs, schemas, tables and columns in DataGalaxy. But that's not all. All your notebooks will be there too.
Automated lineage : DataGalaxy visual lineage and Databricks Unity Catalog join their forces to provide you with a full automated lineage of your data, enabling impact analysis and easing navigation across your dataflows.
Zero run : Leverage the full potential of the SaaS with the Databricks Online connector. We care about the hosting, no effort needed on your side : a few parameters to set up, and that's it.
Scalable and Secure: The connector is designed to handle data at scale, ensuring smooth performance even with large volumes of data. Additionally, it provides robust security features to protect your sensitive information.