Identify your business data and share common understanding
The glossary is the corner stone of knowledge management, central repository where each and everyone can refer to discover, understand and embrace the data challenges flowing across its departement, unit or organization.
Bridge the gap between business and IT through the relationship between glossary objects and the semantic layer, you can enrich your data understanding.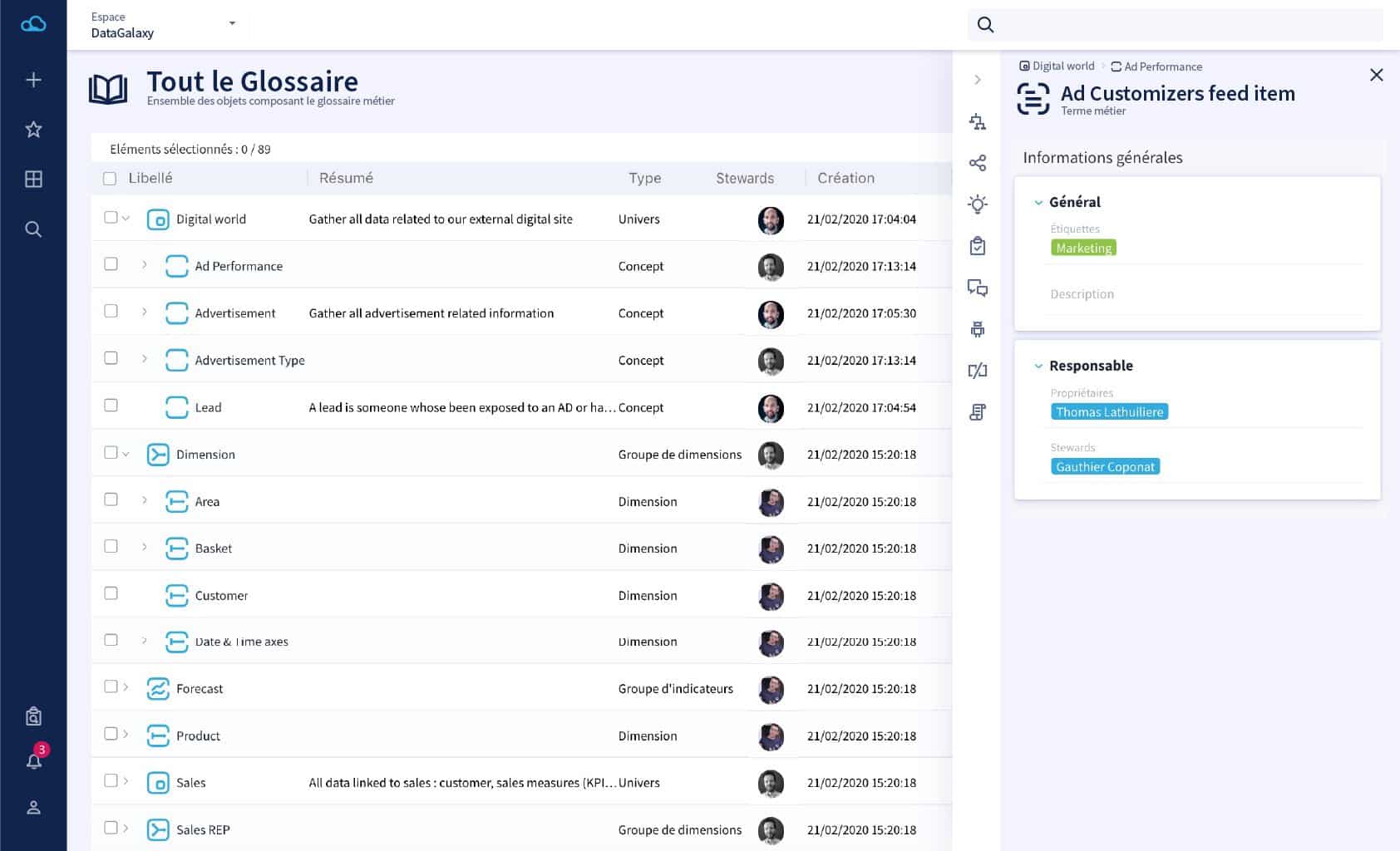 A living knwoldge base
Far from being a static lexicon, the glossary is positionned as a living knowledge base, sharing data information across the entire company.
Discover and understand the data
Offering a self service approach to business knowledge, DataGalaxy guides your teams towards self-sufficiency for data usage and valorization
Participate in data definition elaboration and improvement
When you define your data it benefits to the entire organization by bringing value and efficiency. The collaborative approach increases the data awereness and tears down walls.
Efficency gain through governance
The glossary, key data governance instrument federates the entire organization around common business definitions. They all speak the same language and extracts faster the data value.
Governing and gaining efficiency
Your employees speak the same language.
Your businesses need common definitions
Collect and collaborate to define and share usage rules for your business data.
Connect your business and technical knowledge
Enrich the understanding of your data with semantic relationships and location links.
Discover the DataCatalogue 360° modules
Data Catalog
Inventory your data sources, SQL or NoSQL and easily display your new data models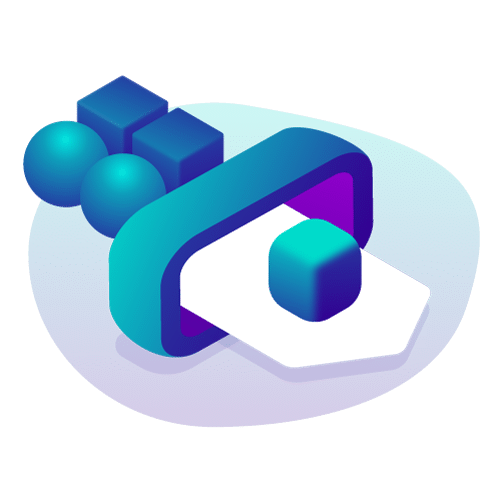 Processing Catalog
Map your data processing and never loose control on how your data assets are transformed
Business Glossary
Give sense to your data to increase and value your business landscape knowledge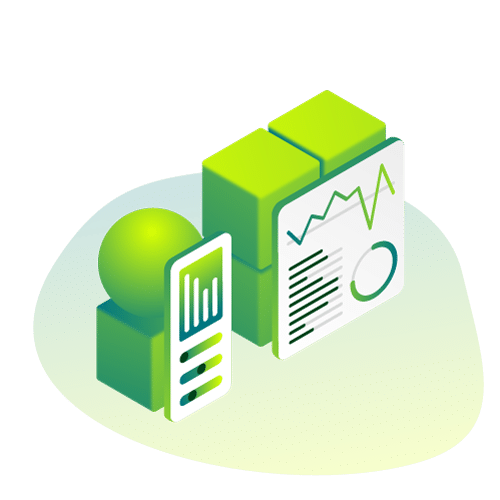 Usage Catalog
Catalogue your data usage to increase business and technical data consumption awareness